-Hello everyone and welcome back to my channel. Today I am very excited because, first of all, I have my best friend, Nutritional Consultant- Michael Burst; the second reason, because we're speaking about one really interesting supplement that is called Lean Balance. We believe that this supplement should become part of your daily life. Michael is going to answer and explain many questions that I prepared for him, as shown below.-Alright T. - Michael, first tell our viewers what are the probiotics? - So basically in a nutshell, Tatyana, probiotics are the "good bugs" for your tummy, which support digestion and...
---
LIVER/GALLBLADDER FLUSH - CLASSICAL STYLE DISCLAIMER:  PLEASE GET ADVICE FROM YOUR PERSONAL MEDICAL DOCTOR BEFORE STARTING ANY PROCEDURES OR ALTERNATIVE HEALTH METHODS RECOMMENDED ON THIS SITE!  NONE OF THE INFORMATION PRESENTED OR DISCUSSED ON MY WEBSITE/ VIDEO CHANNEL "TATYANA GALAXY PHD", IS INTENDED TO REPLACE OR SUBSTITUTE PROFESSIONAL DIAGNOSIS OR TREATMENTS. EUROHEALTH-CLINIC SHALL HAVE NO LIABILITY FOR ANY DAMAGES, LOSS, INJURY OR SUFFERING AS A RESULT OF ANY RELIANCE ON THE INFORMATION PROVIDED ON THIS SITE.  ANYTHING VIEWED OR HEARD ON MY CHANNEL SHOULD NOT BE SUBSTITUTED OVER ANY PROFESSIONAL MEDICAL ADVICE. PLEASE CONSULT WITH YOUR TRUSTED HEALTH CARE PROVIDER...
---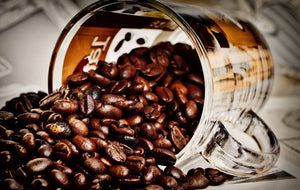 The following article was copied word for word from a section found in the Life Extension Magazine, for Jan. 2012 which I highly respect and trust, making it one of my personal favorites. The Coffee that is mentioned in this article can be obtained by any person by either, directly from Life Extention Company or simply stopping by our Clinic "Eurohealth" or our store "Euromarket".  Discovering Coffee's Unique Health Benefits By Michael Downey Every morning, many of us sip our coffee with no real thought given to the beans behind the brew. But coffee beans are extraordinarily complex fruits containing...
---
By Dr. Mercola If you like to snack on the occasional bag of microwave popcorn, it's probably the buttery flavoring that you crave. This comes from an artificial flavoring called diacetyl, which is a natural byproduct of fermentation found in butter, beer and vinegar... and also a chemical made synthetically by food companies because it gives foods that irresistible buttery flavor and aroma. Many companies who manufacture microwave popcorn have already stopped using the synthetic diacetyl because it's been linked to lung damage in people who work in their factories. But now a new study at the University of Minnesota...
---
What you need to know - and do - about belly fat. By Sonya Collins. WebMD Feature. Reviewed by Laura J. Martin, MD Belly fat: Did you know that it's not just about your waist size?  It's also about your health. And you can do something about it, starting right now, at any size. But first, let's be clear: This is not about fat phobia. Your body needs some fat. And it's not about judging yourself or anyone else, or trying to reach some unrealistic ideal. Instead, it's about getting a handle on your fat - even the fat you...